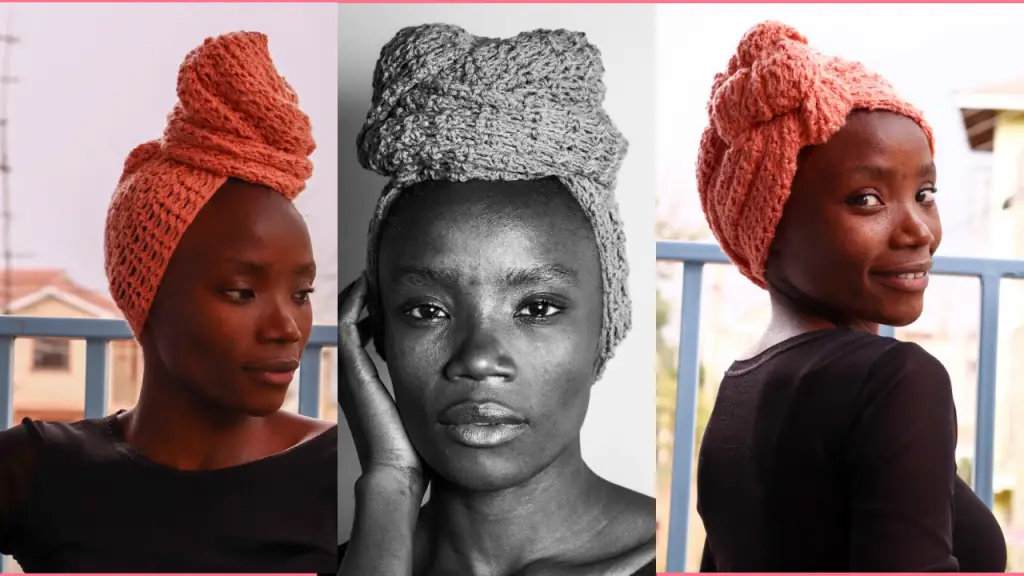 Is it me or do you also throw on headwraps on a bad hair day or when you just want to spice things up? They have been a statement piece for me and being able to crochet myself one was such an achievement.
 Head wraps vary widely on fabric used, sizes and textures. Well crochet is no exemption. To be honest, if you asked me sometime back if I would wear crochet as a head wrap, it'd say No, how amazing things evolved. this pattern will show you how to crochet a headwrap with step by step instructions.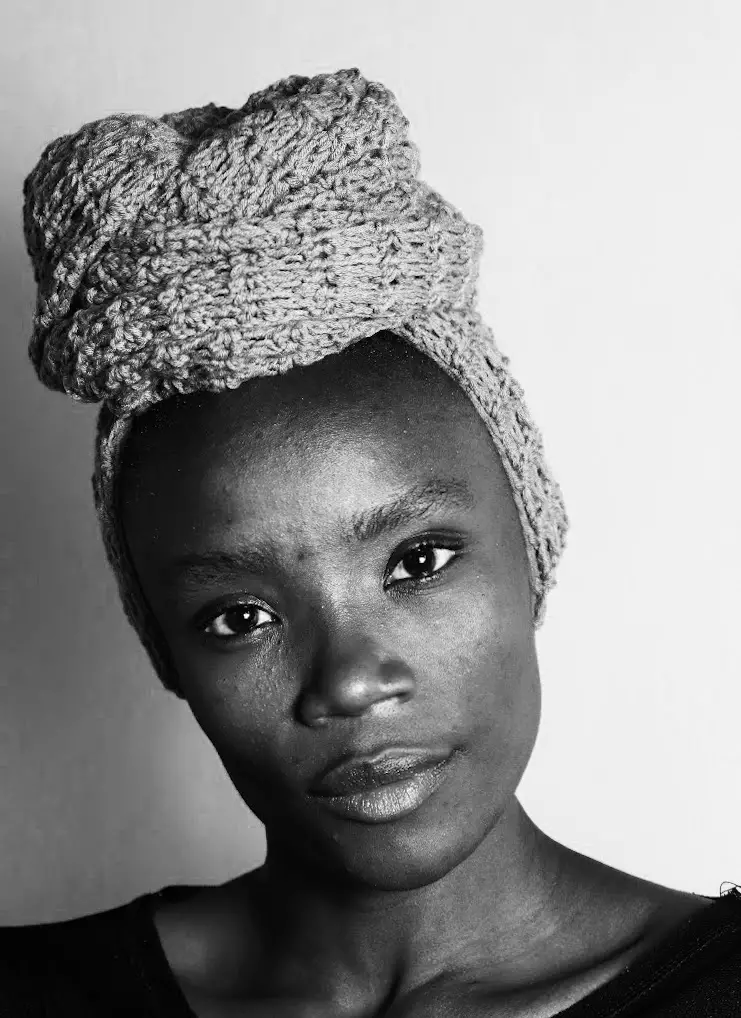 I have always looked around for a stylish crochet headwrap in vain and decided to design one that is long, chic and airy (you know how a dense stitch can make your hair sweat). This crochet head wrap is long enough to allow for various styles and the stitch  used gives it a stretch allowance.
 Here's a video tutorial if you're more of a visual learner
This is a perfect beginner friendly pattern that uses only chain stitches, single crochet and double crochet stitches with a two row repeat. It also allows for adjustments on different lengths. 
In this pattern i made only one size fits all and measures 9" wide and 74" long when laid flat.
*Disclaimer: this post contains affiliate links, which when you purchase items used, will earn me a little commission with no extra cost to you.*
Measurements
Length: 9 inches
Width: 74 inches
About Yarn
This was my first time using Ice Yarns. I used their classic dk powder pink for this project and I love it so much. First of all, it's so lightweight and offers a comfortable stretch that allows it to drape easily when tied. 
Ice yarns acrylic yarns are very soft and easy to work with, so you should give it a try.
Materials
5mm (US 8) crochet hook
Dk weight yarn. I used 375m of classic dk, 100% acrylic.
Scissors.
Darning needle.
Notes:
You don't need a gauge swatch with this pattern. Just a dk yarn and a 5mm hook to give it a lacey look.
The turning chain, Ch3 at the beginning of row, is a stitch (double crochet), while ch1 is not a stitch.
The pattern uses US crochet terms.
The foundation chain is a multiple of 3 sts, so you can make it shorter or longer as desired.
Repeat all instructions given inside asterisks. 
Work instructions given in brackets() in s single stitch. For example: (dc, ch1, dc) in next st, means; double crochet, chain1 and double crochet in the same stitch.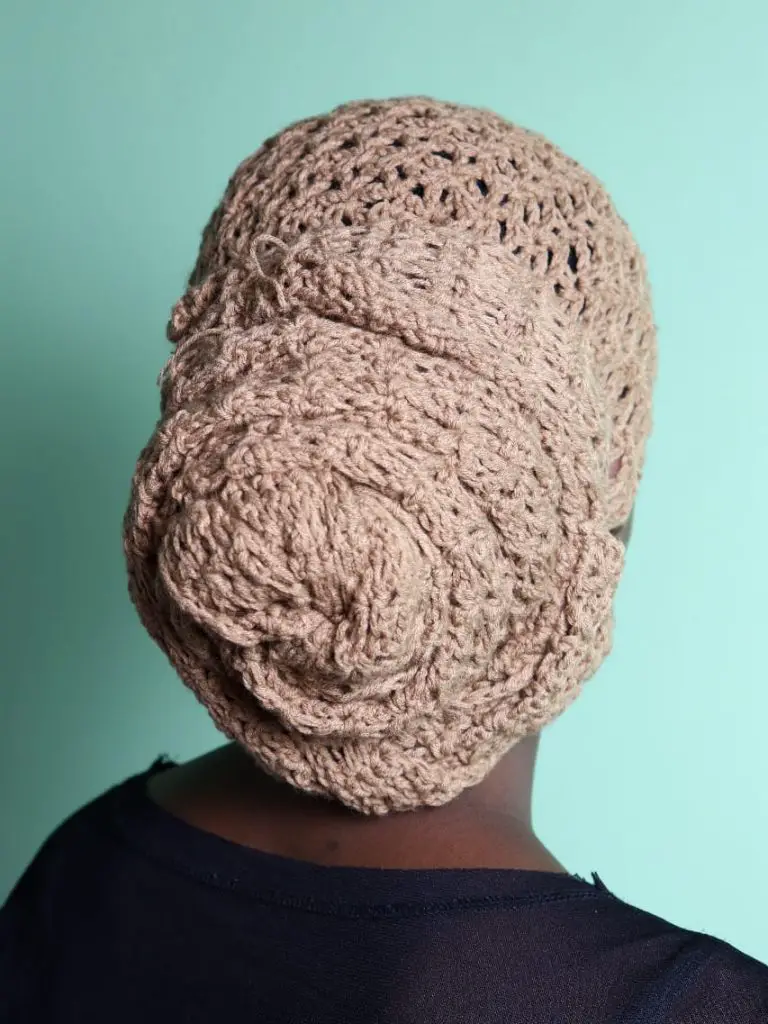 Abbreviations.
Dc – Double crochet
Sc – single crochet
Ch – chain
Ch1 – chain 1
Ch1sp – chain 1 space
Ea – each
St – stitch
Sk – skip
Nxt – next.
Pattern
 Chain 279 or any multiple of 3.
Row 1:
Sc in 2nd chain,ch1, sk nxt chain, sc nxt chain, *ch 3, sk 2, sc nxt chain* repeat to last 2 chains, ch1, sc last chain.
Row 2:
Chain 3,*(dc, ch1, dc) in next sc st,* rep to last st, dc last st.
Row 3:
Ch1, sc first st, ch1, sc nxt ch1sp, *ch3, sc nxt ch1sp* repeat to last ch1sp, ch1, sc last st.
Row 4:
Chain 3,*(dc, ch1, dc) in next sc st,* rep to last st, dc last st.
*** Repeat row 3 and 4, until work measures 10 inches. You can adjust this to your preference.