This post may contain affiliate links or referrals. I make a small commission from purchases made through the links at no extra cost to you. You can read our privacy policy for more information.
Learning crochet can be complex sometimes. I remember when I was starting out and did not know which stitches to start with or the projects that were beginner friendly. Almost 90% of crochet projects start with a chain stitch. In some patterns, it is abbreviated as ch and symbolized as a small o

What You Will Need.
Medium weight/ worsted yarn. Acrylic will be the best option if you're just starting out.
5mm crochet hook.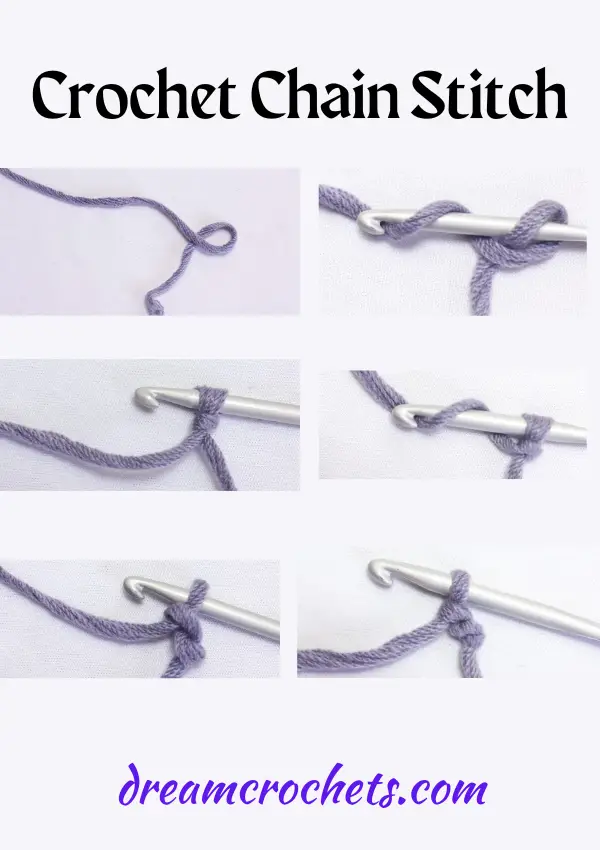 Crochet Chain Stitch Tutorial
Start by making a Slip Knot
Step 1
Make a loop by passing the shorter end of yarn (about 6") under the main yarn.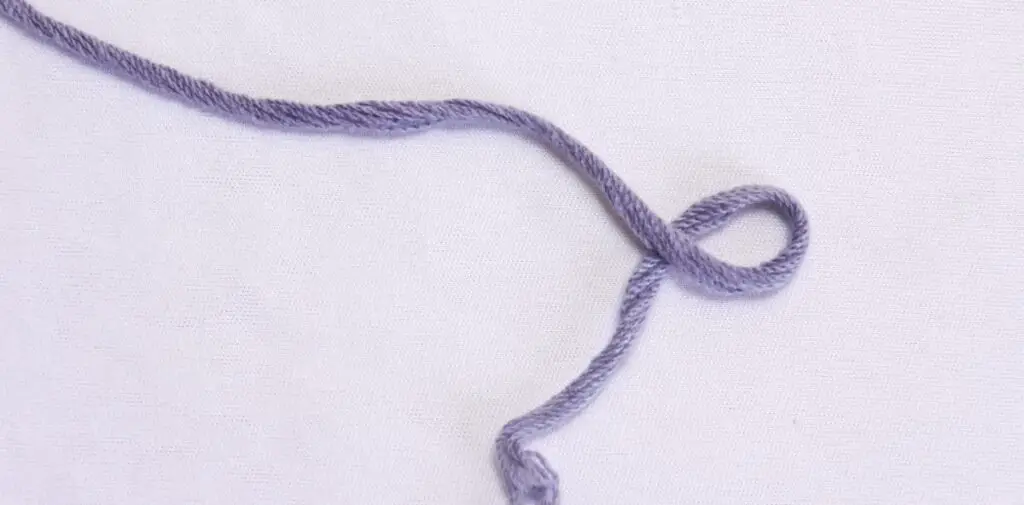 Step 2
Insert hook in this loop created and yarn over the longer yarn.(wrap the longer/working yarn on your hook) see pic below.

Step 3
Pull the yarn through the loop, them pull the shorter end of yarn to close the knot.

After making a slip knot, proceed to the Chain Stitch
To make a chain, yarn over(wrap yarn over hook as shown below) then pull through the loop already on your hook.


 Repeat this until you have the desired number of chains.