This chain link scarf was inspired by a similar design that was released by H7M early last year. As someone who procrastinates a lot, here we are one year later. It is such a fancy statement, not entirely functional but runway worthy.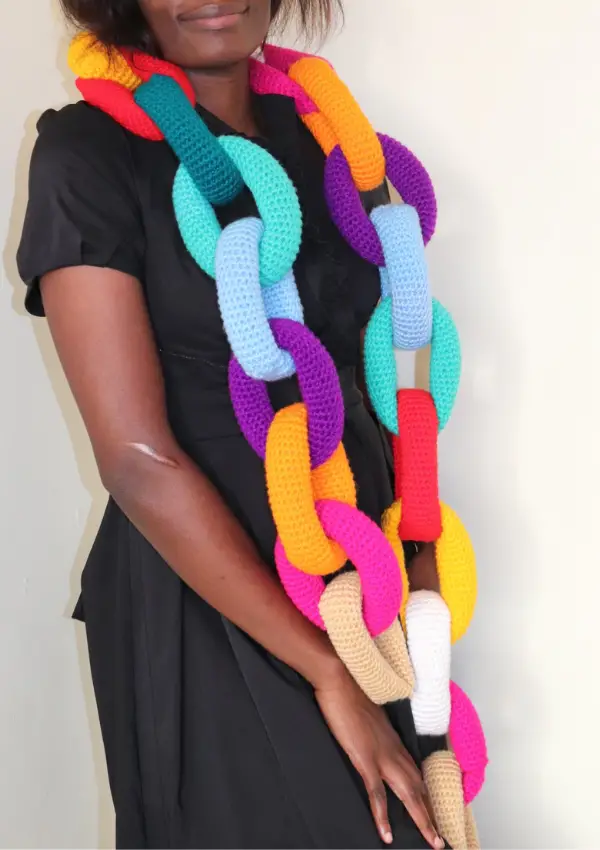 If you'd like one for yourself or a few to sell then this pattern is for you.
Construction.
This scarf is easy and beginner friendly. Is is made using individual chain tubes, that are joined in the round, then linked together to make the scarf.
THE PATTERN IS WRITTEN IN US TERMINOLOGY.
SKILL LEVEL:      Easy                     YARN WEIGHT: Worsted / category 4 yarn.
Sizes
One Size
Materials
Category 4/Worsted Weight Yarn
4.5mm crochet hook
Darning needle
Pair of scissors.
Gauge.
This is not necessary.
Abbreviations/Stitches Used. 
Ch – chain                   Sc – single crochet      
Pat – pattern                rep – repeat
Prev – previous           cont – continue
Sk – skip           ea – each
st – stitch            
Follow along with the video tutorial.
Video Tutorial.
Notes.
The scarf is one size for all. I made 20 links but you can make less or more depending on your preferred length.
In the pattern, all the chain links are made first before joining them. You can also decide to join them as you go.
This is a scrap yarn project so it uses random but colorful hues. You can plan the colors or just use one color.
You will need approximately 47 meters for each ring.
Chain link scarf Pattern.
Chain tube,
Chain 15,

Round 1.
Join in the first chain with a sc, sc in ea chain to end of round.
Don't join with a slst.
Round 2.
Continue with sc in ea st around.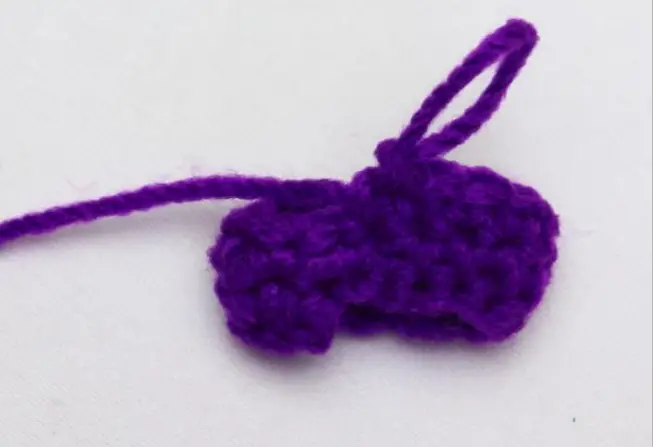 Repeat round 2 until yo have 50 rounds. Cut yarn and pull through the last st, leaving around 14" of yarn to join the 2 ends together.
Note: your last round should end in close proximity to the start of round 1.

Repeat this for other 19 tubes.
Joining the first chain tube.
With a darning needle, whip stitch both ends to form a ring.

Adding other tubes.
Step 1.
Insert the next tube inside the ring of the previous tube,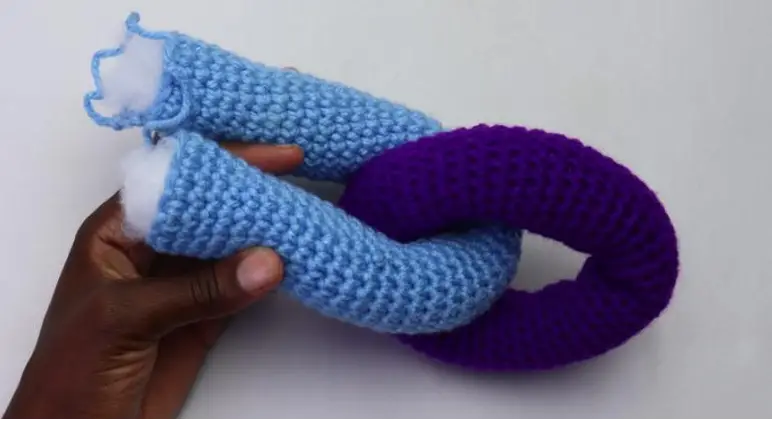 Step 2.
Whip stitch both ends to form the 2nd ring.

Repeat step 1 & step 2 for all the remaining tubes.
Your scarf is done.
Wear it with pride.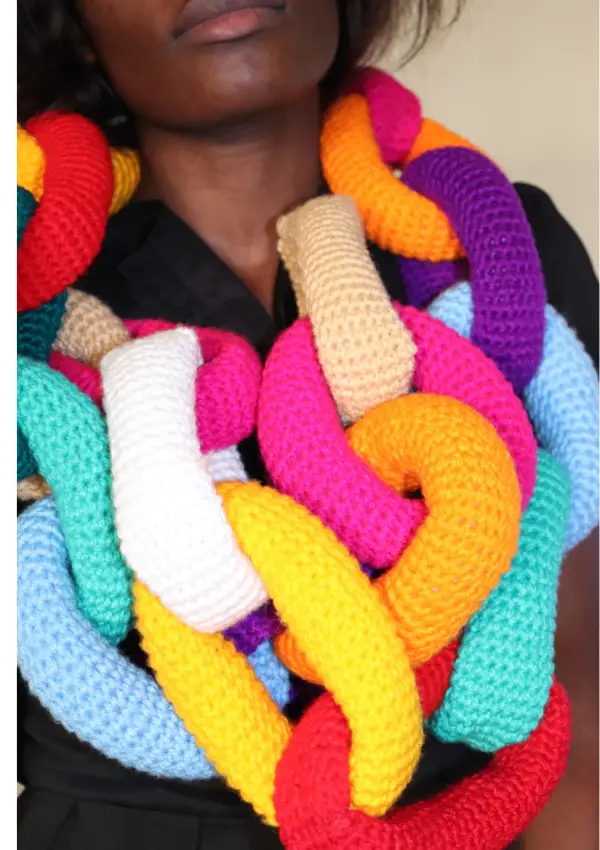 Want to explore more exciting crochet patterns? check them here.